Looking to Price out your Vinyl Wrap project? Endless Colors, Finishes and Textures to choose from allows you to truly make your vehicle a one of a kind statement.
A.K.A Paint Protection Film, Clear Bra, Clear Mask, Clear Protective Wrap. Is the King of Protecting your vehicle from flying debris, bird droppings, tree sap, and other environmental contaminates. Its like a screen-protector only for your car with self-healing properties!

Love the shine, but hate the upkeep?
Never Wax Again!

Check out our Ceramic Coating and Paint Correction packages.
Keep Cool With SunTek Ceramic Window Tint. Ceramic Tint means you can stay as cool as your car looks! With Ceramic Tint you don't need the darkest tint to reduce the amount of heat from ever getting inside your vehicle.
If you live in NoCo and are looking for a wrap shop near you, look no further we have what it takes to get you covered!
We are the only locally owned and operated automotive protection and styling shop in Windsor that has experience installing Paint Protection Film, Cosmetic Paint Protection Film, Window Tint, Ceramic Coatings & Vinyl Wraps, all in one convenient location right off I-25 and Crossroads Boulevard.
Which means you save time running around from shop to shop getting each service done, we wanted to be the place that was your local go-to every time you buy a vehicle. Whether you are looking for a vinyl wrap, clear bra, tint, or ceramic coating we have the skills and facility to get the job done under one roof.

We have been trained by the industry leaders in each specific skill with a focus on providing the best materials and techniques to give you the customer the best possible end product.

Enhance. Protect. Customize.
PPF or Paint Protection Film
Also known as Clear Bra, Clear Mask or Clear Protective Wrap, is a virtually invisible film that is applied to your vehicles paint, headlights and even interior surfaces. It protects your paint from unsightly damage like light scratches.
Paint Correction & Ceramic Coating
Like the shine but hate all the waxing and upkeep? Ceramic coating is for you!
Never Wax Again with our Ceramic Coating and Paint Correction Packages.

Modern advances in Ceramic Window Tint means not only does your vehicle look cool, it literally feels cooler and provides superior UV and Infrared Rejection.
Keep you and your passengers safe!

Looking to get your car vinyl wrapped?
From Chrome Deletes to a Complete Color Change Wrap, we have the experience to got you covered!
Did we mention its removable!?!
Colorado Roads & Weather wreak havoc on our Vehicles. We are here to help!
From mag-chloride soaked roads, to gravel and the never ending construction season, we have the right products designed to help increase the lifespan of the second most valuable asset you own. It is our pleasure to use the best products and processes on your vehicle just the same as we would do for our own.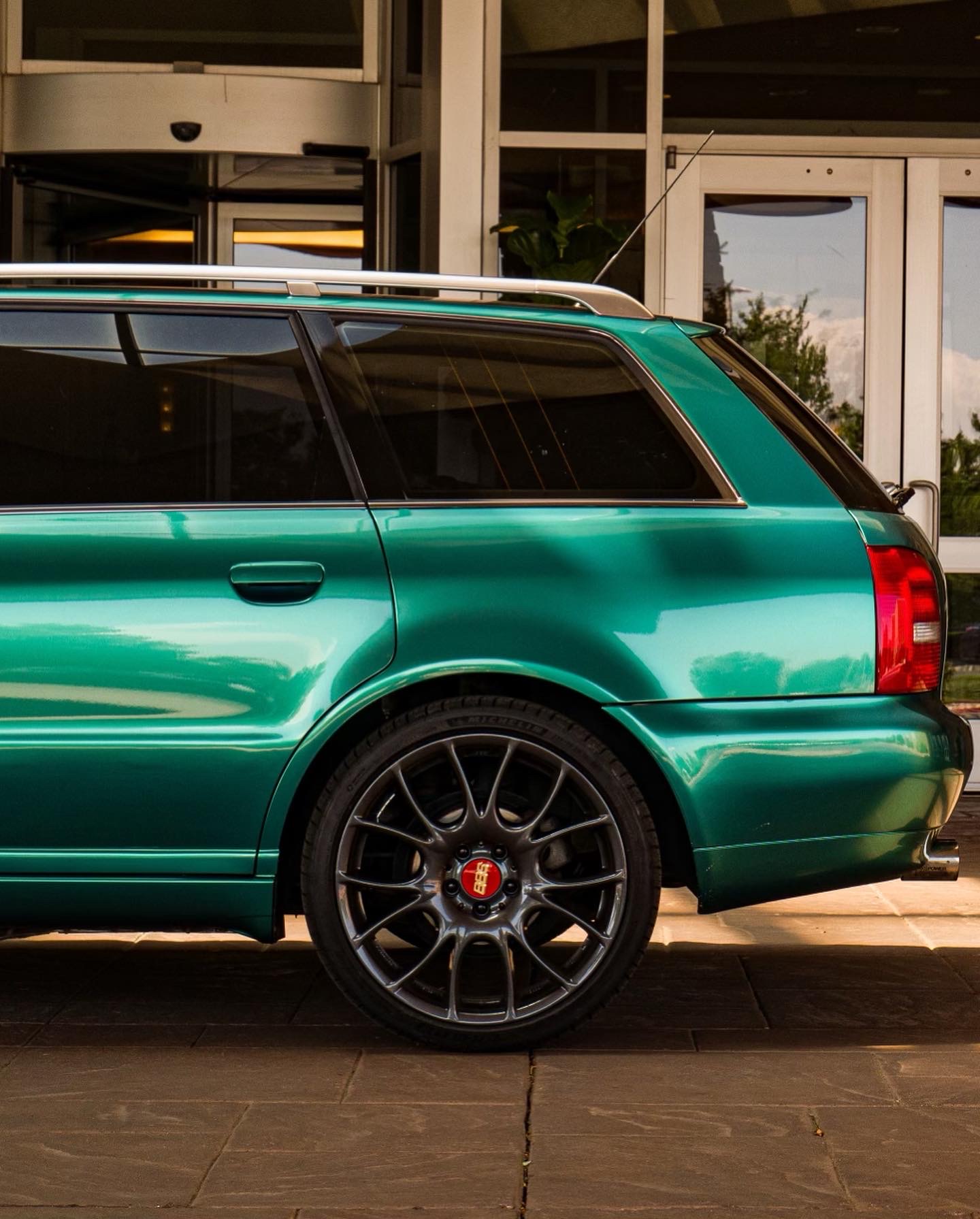 Some call it OCD, we call it attention to detail.

We proudly carry and install the best products available on the market, and are constantly testing the latest and greatest versions of the products we ultimately bring to you. Whether its a car shampoo, new type of PPF, or the latest hype, its our goal is to provide the best products that will stand the test of time.

Trained by the best in the business
Learning Every Day is a must in this industry. We have been Trained and Certified by the best in the business in order to bring our customers the best techniques and processes availible.

Correct Tools For the Job
Whether its our in house cutter, or our favorite RUPES polisher, we have the right tools designed to help us deliver the best possible end product. Our state of the art facility speaks for itself, this is not your average detailers dingy garage space.

Teamwork makes the dream work! No matter how talented the individual, the team always wins! With the team we have put together we can make your dream a reality!

Check out some of our recent projects.