From the brightest of colors to color-shifting, to matte, satin and textured finishes chances are you'll have a harder time picking a color than you might think!

Want to show off your unique sense of expression? Endless design and livery options mean we are only limited by your imagination.

Vinyl Wrap is easily removable. Unlike paint where you are required to sand and repaint, with wrap we can easily remove the wrap in as little as a few hours.

Enjoy the
best

of both

worlds

.
Get the Color you want, without the lifelong commitment of paint! Vinyl Wrap is hands down the best way to change your vehicles color. At a fraction of the cost of a traditional color change paint job, with tons of colors, finishes and textures available all with the ability to be completely removed, no wonder Paint Is Dead.

Modern Vinyl Wrap materials mean we can apply colors that are more vivid, with special effects like color shifting, chrome and textured finishes that you could NEVER paint allow us to make your dream look a reality.
Windsor's Vinyl Wrap Experts
We have been wrapping cars for a little over 7 years now, and have wrapped some interesting projects along the way, here are some of our favorites.

Matte Dynamic Lime Green Evo X
This car has seen a couple different colors, but this Matte Dynamic Lime Green Wrap is the perfect color for this car.

One of our most complete jobs. Each individual section of siding on the camper was wrapped by hand, along with the cab, we topped that off with Stealth PPF and a Ceramic Pro Vinyl & PPF Coating.

We have done a few color shifting wraps since the initial release, but there is just something about the Plaid plus the Roaring Thunder Vinyl Wrap just sets the entire car off.

Check Out Our Vinyl Wrap Projects
From Mild and Subtle to Loud and Bold.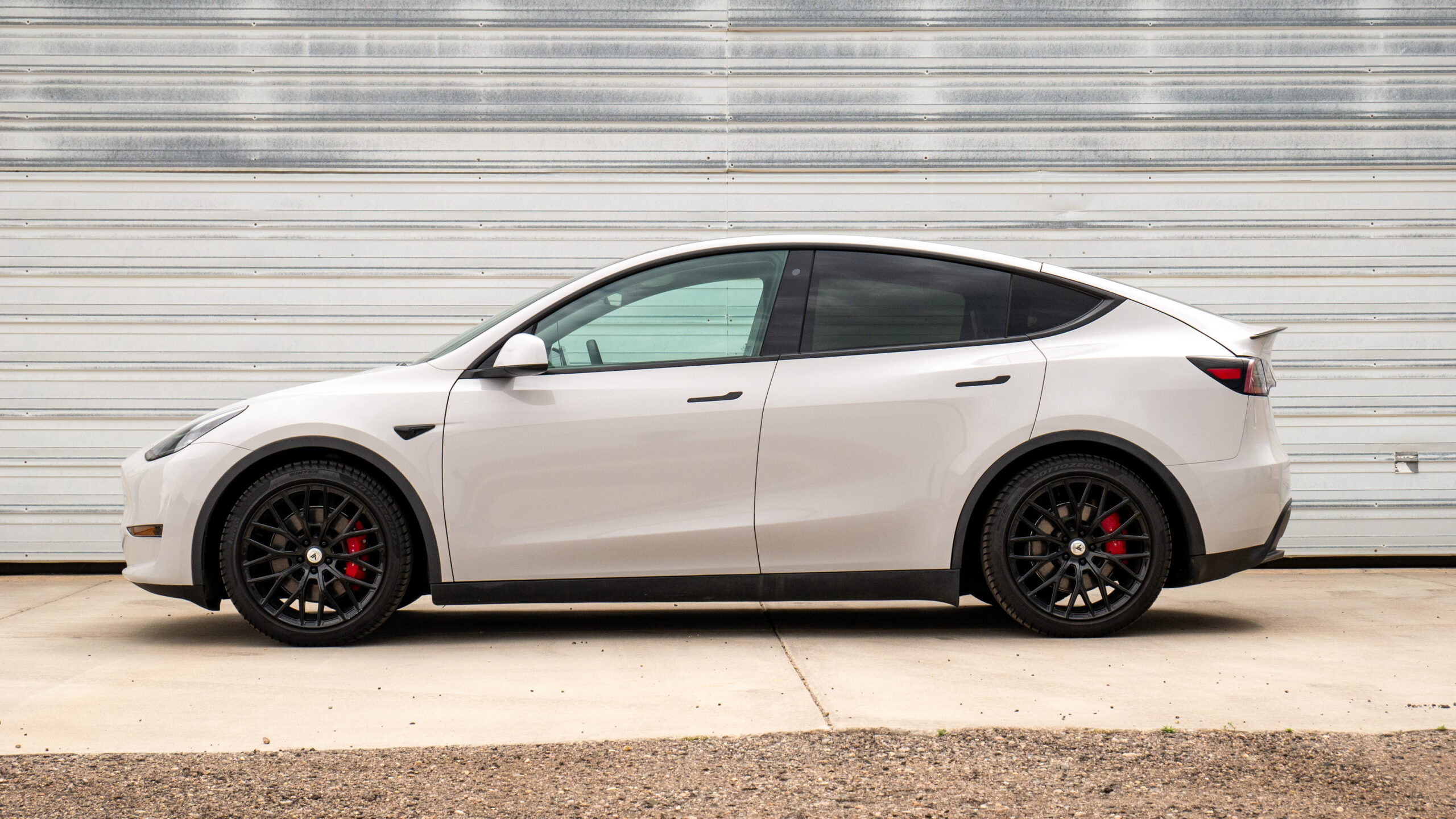 Here are some of the vinyl wrap services we offer in Windsor.
Change the entire color of your vehicle with a vinyl wrap.

Love the car but hate the chrome? Ask about our Chrome Deletes!

Want to break up paint with stripes or custom graphics? We have applied everything from Racing Stripes and Liveries to OEM Factory Graphics and everything in between.
Two-tone wraps from the window line up.

Schedule Your Vinyl Wrap Consultation Today.
This is the best way to price out your specific project and check out our vinyl color samples in person.